1 tag
2012 by numbers
In trying to work out how to adequately surmise this year I've been baffled. It's been a BIG year in so many ways. I've been blown away by the sheer volume of activity. So I turned to numbers. 1 the number of tumblr accounts I neglected 1 I relocated interstate once 1 I went on holiday once 1 the number of mortgages I started paying 1 The number of beloved family members...
1 tag
"Some criticise the Greens for having values and goals that are outside the..."
– Penny Wong's speech to the Queensland Fabian Society on Monday
Mad Men fever →
More than usual, after the VERY intense last few episodes, I have mad men fever. This buzzfeed post indulges me in the lead up to the finale. Bring on season 6.
3 tags
Review: Malamay →
My latest review of the new addition to the Chairman group Malamay.
3 tags
A second Lonsdale Street Roasters in the works...
My local grocer, the ANU food coop, has recently moved into the brand spanking new premises of the Lena Karmel building at the ANU.  With a whole lot more space to use, the coop has been thinking about using a cosy nook of the whole space as a coffee shop. I first heard of this when chatting to the friendly folk when picking up my weekly vege box, but it looks like the idea has now fully...
2 tags
Brodburger set to reopen, huzzah
Brodburger is set to reopen in it's brand new and fancy home at the Canberra Glassworks on Tuesday 27 March.  Andrew Barr, Deputy Chief Minister for the ACT, posted this today on twitter. It'll be interesting to see how the experience translates into a more "normal" venue. The photo Barr tweeted also mentions a new breakfast menu. I find this particularly curious....
2 tags
Cheap and excellent eats in Sydney →
I like that this is getting more of a mainstream focus in food reporting. As we all know, good food doesn't have to be expensive. And while we all love to induldge every once in a while, food is meant to be fun, to be shared over a catchup with friends, to be enjoyed. Sad thing is though, it'd be hard to make a list like this for Canberra. There are only a handful of places that...
"Self-responsibility and self-control are the basic markers of any claim to..."
– Stephanie Dowrick in an opinion piece on The Slap, SMH 29 November 2011 (http://www.nationaltimes.com.au/opinion/society-and-culture/forget-the-rod-its-irresponsible-adults-who-spoil-children-20111128-1o394.html) It may just be me, and the people I know, but after reading this line I had an ah-hah...
3 tags
Review: Versatile Restaurant →
My review of Versatile out in Nicholls. It was the biggest surprise I've ever had - owned by the owners of Ellacure & Soju Girl, the food is of superb quality and reasonably priced to boot. Was quite mesmerised by the stunning room too. Enjoy. L x
3 tags
NY Times on substantive aspects of Obama's visit →
Great piece explaining the significance of the announcement yesterday of an increased deployment of US troops to Australia, and indeed a good summary of US' history of involvement with the region. 
2 tags
Italian newspapers report on David Cameron & Julia... →
Hilarious article and video by Italian newspaper La Repubblica, suggesting that David Cameron made a diplomatic gaffe when he recalled a conversation he had with PM Julia Gillard at CHOGM at a recent event. I find it random that they would bother reporting such things at all. And hilarious that they don't find it funny, but have labelled the use of the word 'shiela' politically...
1 tag
Review: Flint in the Vines →
My latest review was at Flint in the Vines. Seriously cannot wait to go back, I could go some wood-fired camembert again.. 
4 tags
The Best Cities for Foodies →
The connection between food and travel may seem random, but it feels SO connected for me, it's really a no-brainer. The cuisine of my childhood travelled from Europe (by boat, I might add). The cuisine of others from every other continent. Travel is the reason why Australia can be the proud foodie haven it is today. I love this list for a few reasons. It floods back great memories of the...
1 tag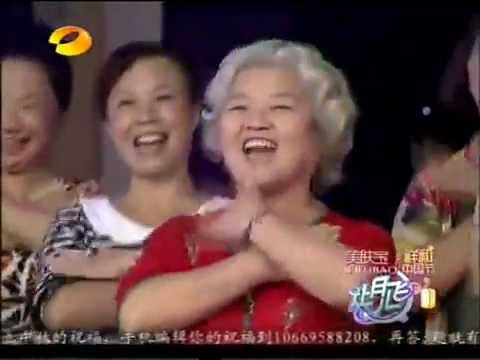 1 tag
Love is the right word →
My awful lack of any kind of posting lately makes this tumblr look like a fan girl site devoted to Ottolenghi. And you know what, maybe I'm ok with that. This video - which I have only seen now - is an interview with Ottolenghi where he talks about his business as his family, and the love that keeps them together and produces amazing food. It's simple, refreshing and touching. Enjoy.
3 tags
Stonesoup does Ottolenghi →
I've been an Ottolenghi fan since his first cookbook hit the shelves of the bookshop I was working in at the time. Though the food photography in the first book (not that I am an expert) isn't great - as Jules points out in her post - it knocks you over the head with what good food should like with vibrant clashing colours and the use of almost every vegetable around, and even some you...
4 tags
Simple Roast Chicken →
Is it just me or does a roast chook scream spring? This recipe seems almost too good to be true - promising the perfect roast chook in an hour. Looks like a winner.
2 tags
Menu: Casual sunday night dining
Papadums Slow cooked butter chicken (modified with Greek yoghurt instead of coconut cream) Dahl with yellow split peas and spinach Rice Bill Granger's Apple & Raspberry cake
3 tags
My father's day dining picks →
3 tags
Review: Joey's Kitchen →
3 tags
Lentil & Bulgur Pilaf →
This healthy pilaf looks simple and delicious. I'm digging the spring-esque recipes so much lately- I have visions of eating them all outside in the sunshine. Bring it on!
3 tags
Review: OnRed →
My latest review for HerCanberra.
3 tags
New York City
As some of you may have known, I'm currently living it up in NYC (apart from a delightful minibreak to DC to see my friend M who is living there at the moment). It's my third time here and it feels like the City and I have started where we left it last time. A brief overview of highlights: having a 25 floor high view to downtown and Central Park greeting me in the morning staying...
5 tags
Review: Grazing →
I'm very excited to share my first post as a contributor on HerCanberra. Enjoy! x